Hudson Valley food; Dutch colonial food history; recipes; books; unusual regional products
Culinary Historian Peter G. Rose is now one of 9 Project Specialists, including Charles T. Gehring, PhD, Director of the New Netherland Research Center; Paul Huey, scientist and archaeologist; Russell Shorto, author, historian, journalist; and Len Tantillo, artist and historian, for a new (permanent) exhibit at the NYS Musem in Albany entitled:"THE EMPIRE STATE, New Netherland and Colonial New York."
For signed copies, please email: pgrose2006@yahoo.com.
OR: order online: press.syr.edu
OR: call: Longleaf Services - 800 848 6224.
Peter G. Rose, Pete Rose and Peter Pamela Rose
We were in Las Vegas a few years ago with our daughter, Peter Pamela and her husband Jason. When we found Pete Rose there signing bats, balls and pictures we used this unique opportunity to get the 3 Peter Roses together...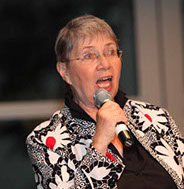 Peter G. Rose is a woman. She was born in Utrecht, the Netherlands, and was educated there as well as in Switzerland. She came to the United States in the mid-1960s. She has worked as a food writer and contributed a syndicated column on family food and cooking to the New York-based Gannett newspapers for more than twenty years. She has written articles for magazines such as Gourmet and Saveur, as well as for newspapers and magazines in the Netherlands, and locally for Hudson Valley Magazine, The Valley Table and Edible Hudson.
She started her research on the influence of the Dutch on the American kitchen in the early 1980s and published her first book on the subject, The Sensible Cook: Dutch Foodways in the Old and the New World, at the end of that decade. It was followed by Foods of the Hudson: A Seasonal Sampling of the Region's Bounty (1993); and Matters of Taste: Food and Drink in Seventeenth-Century Dutch Art and Life with Dr. Donna R. Barnes (2002). More recently, she published Food, Drink and Celebrations of the Hudson Valley Dutch (2009) and Summer Pleasures, Winter Pleasures: a Hudson Valley Cookbook (2009), Childhood Pleasures: Dutch Children in the Seventeenth Century (2012)
Delicious December How the Dutch Brought Us Santa, Presents and Treats A Holiday Cookbook (2014). She is the 2002 recipient of the Alice P. Kenney Award for her research and writing on Dutch food history.
As a member of the Speakers in the Humanities program of the New York Council for the Humanities, she has lectured on historic Dutch food ways all over New York State. She illustrates her talks with paintings of the Dutch Masters and has spoken at many museums with holdings of such Dutch art all around America. She lives with her husband, Don, in South Salem, New York, in the beautiful, historic Hudson Valley.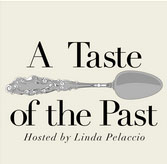 On September 22, 2016 Peter Rose
was interviewed by Linda Pelaccio,
the host of a taste of the past.